Discover the castle of Santa Barbara, the largest fortress in the Mediterranean sea
Alicante guided tour. Visit some of the many treasures of Alicante on this half-day guided tour that takes you into the city center and up into the mountains.
On Benacantil Mountain you'll find Santa Barbara Castle, a spectacular structure sitting 166 meters above sea level, offering sweeping views of the Alicante bay.
Alicante guided tour, take a walk through the old city center and experience a typical Mediterranean setting. You'll see the St. Nicholas Co-Cathedral, built in the Herrerian Renacentist style over the remains of a mosque.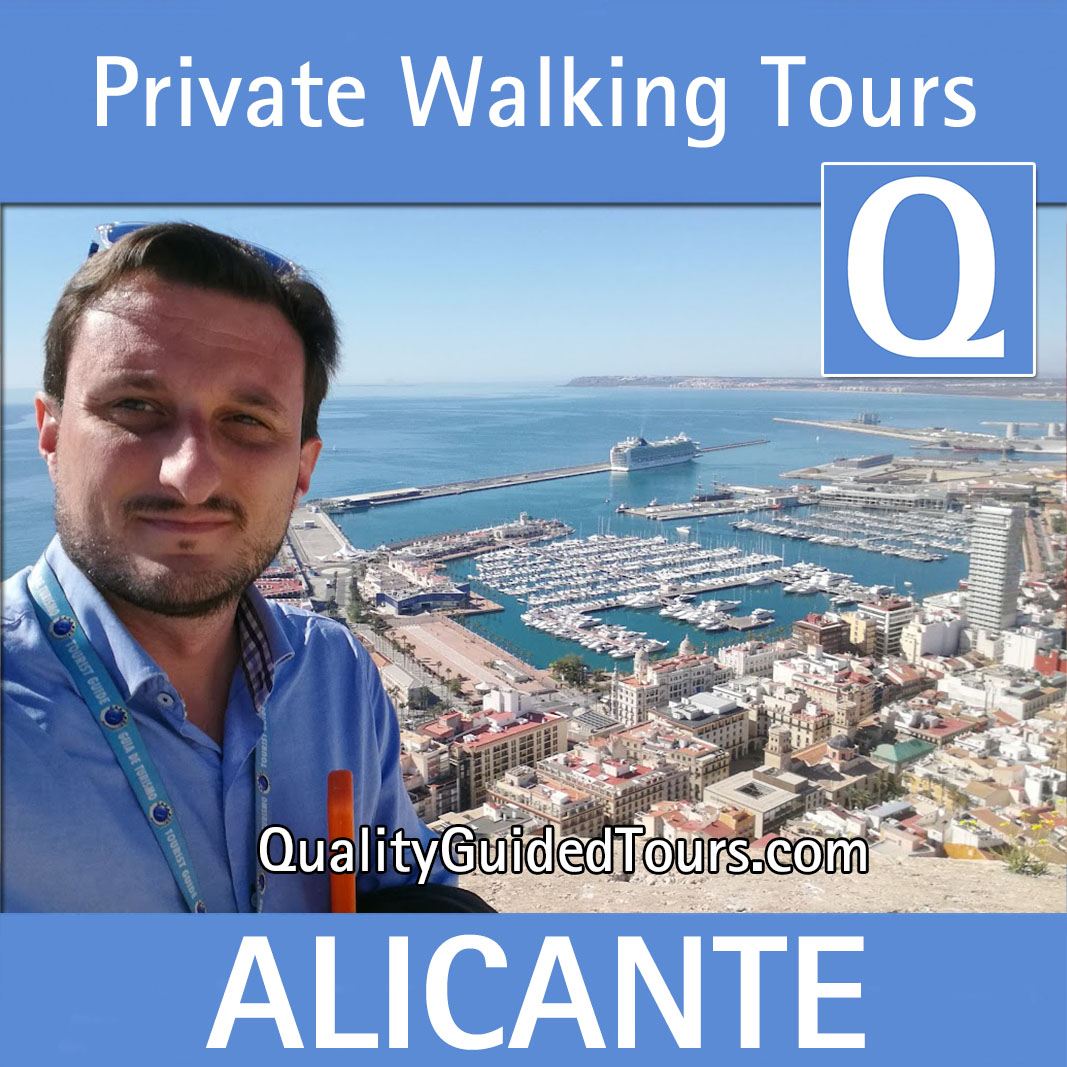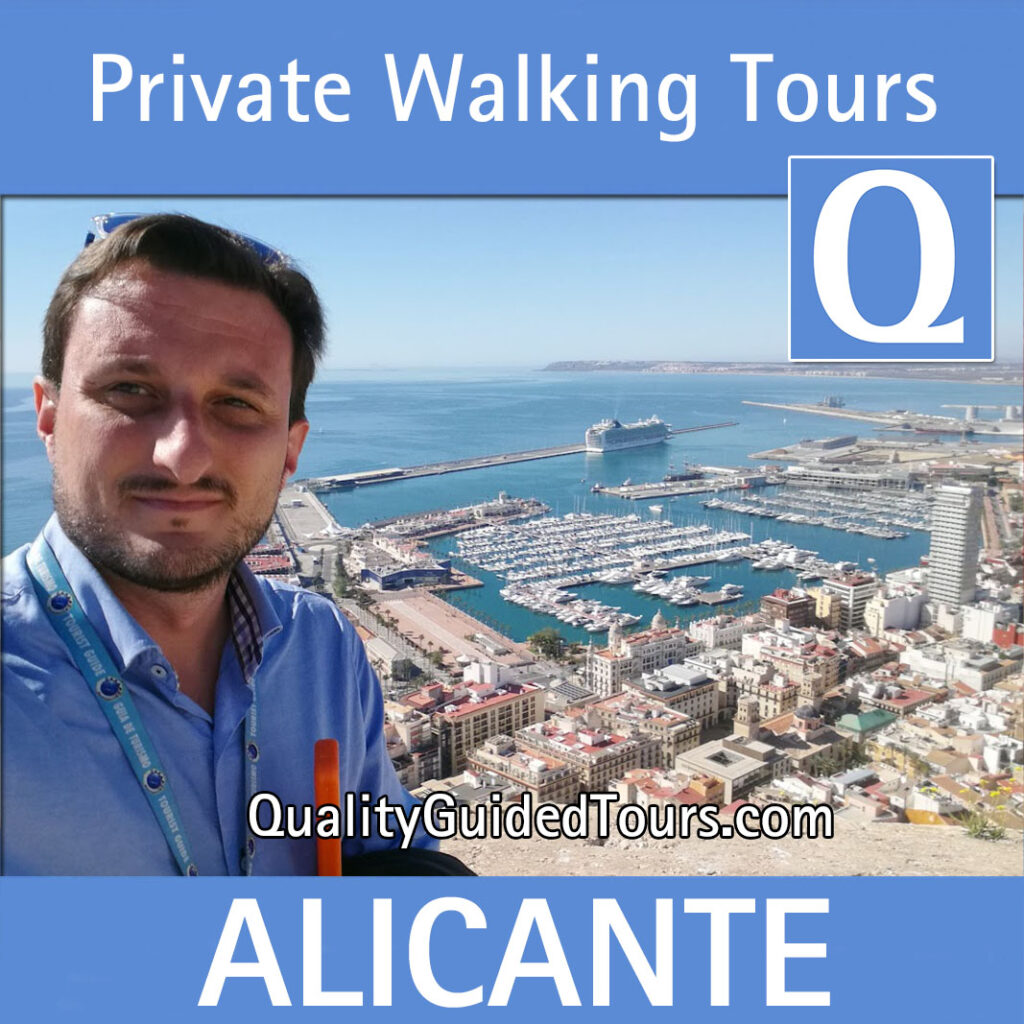 The Baroque Town Hall dates from the 18th century, and the Modernist palace known as the Carbonell House dates from 1924. Take a walk along the esplanade, a pedestrian street by the sea that was made from over 6.5 million ceramic pieces.
In this «3 hours Alicante guided tour» we will also enjoy this city visiting the Hogueras Museum.In a total of 5 rooms we can see the evolution of the festival of the Bonfires of San Juan, declared Festivities of International Interest.
After this short walking tour we will have some time to enjoy the harbor of Alicante with its stores, bars and restaurants
What's included in Alicante, 3h private guided tour:
• 3h private tour guide in Alicante
• City Center

Not included:
• Private transport not included. We offer private tours with private transport up to 6 people.

Watch a video with our private guided tours in Alicante
¿Do you want to book a guided tour in another location?
Donwload complete information about our private guided tours